Oxford Business College is the best place to improve your business English. Our Business English Language Preparation (BELP) programme gives you the English skills you need to study in the UK, succeed in business and get the job you want.
The course is available on request and can form part of an International Foundation Programme. At the end of your course we will award you a certificate of attendance.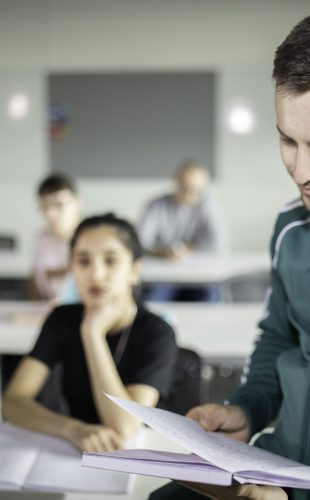 In this course you will learn to:
describe products and strategies

conduct meetings and negotiations

communicate effectively when you travel abroad.
The work in the classroom will include case studies and business role-plays to give you more confidence in an international business English situation.
You will get better at fluency, where speaking and understanding becomes easier, with 1-to-1 and group exercises. We will help you to speak English more like English people do. You will watch and listen while different people speak English in different ways. You will also learn how to stand up and present to other people.
Reading and writing for business studies
This part of the Business English course is specifically to help you with your written college work. We look at reading texts from authentic academic and business sources, and teach you the business vocabulary you need to produce successful assignments. We will show you how to structure and produce business essays and reports for a variety of business studies topics.
Modules Details
Business language skills
Speaking fluently
Reading and writing for business studies