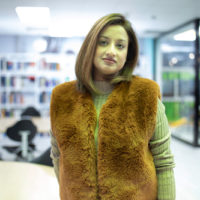 Tayyaba Zia
Lecturer
Tayyaba is a part-time Tutor at the Oxford Business College. She covers a wide range of courses, including Marketing, Business Studies, Introduction to Business Finance and Inquiry-based learning.
Tayyaba is pursuing her PhD in Consumer Behaviour. Before that, she obtained her Masters in Marketing (MSc) from Hertfordshire University in 2017. She has an Extended Diploma in Strategic Management and Leadership (EDSML). She is a highly competent, efficient, motivated and enthusiastic person. She has more than ten years of experience in the UK retail industry, UK higher education and Student Recruitment Sector. Tayyaba has been working for Amazon in a managerial position since 2015. She has also received a Graduate Marketing Award from the Chartered Institute of Marketing (CIM).
Tayyaba considers teaching a noble profession and tries her level best to make learning easy and exciting for her students. She strongly believes in student satisfaction and endeavours to meet the diverse range of students' academic needs.
She got a paper published on 'Mature Undergraduate Student Satisfaction with Online Teaching during COVID19 (2020). Tayyaba loves to unwind by indulging in travelling, gardening, cooking, interior and fashion designing and reading.