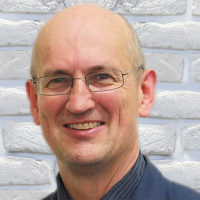 Philip Turpin
External Member
With over 30 years of experience, Philip is an immigration lawyer, Solicitor and is one of the founders of Turpin & Miller LLP. He has served as an Executive of the Immigration Lawyers Practitioners Association (ILPA) and was a legal consultant to the 2014 'Chasing Status' report by the Legal Action Group highlighting the 'Windrush generation' appalling situation'. 
Philip graduated with an LLB (Hons) in Law from the University of Nottingham. During the 1980s, he supported war resisters from South Africa seeking asylum in the UK. Before moving to Paddington Law Centre, Philip started his career in London with the not-for-profit UK Immigration & Advisory Service (UKIAS). He also worked in Birmingham for renowned legal aid firm McGrath and Co, where he headed up their immigration team and transferred from the Bar to qualify as a solicitor. 
In 1995 Philip moved to Oxford, setting up an Immigration team at Linnell's (subsequently subsumed into Blake Morgan). In his current role, he provides expert immigration advice to the University of Oxford, Oxfam, NGOs, private businesses, entrepreneurs and skilled workers, helping them in matters of immigration.