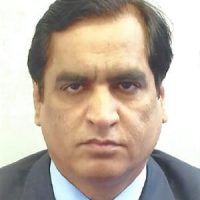 Dr Nisar Ahmed Aziz
Senior Lecturer
Dr Nisar undertakes teaching and research supervision roles in courses such as Business Management, Research Methodology, Project Management, Marketing, HRM, Organisational Behaviour, Economics, Strategic Management, Study Skills, Global Business Environment and Enquiry Based Learning.
His academic qualifications include MBA, MPA, Cert Ed, three-year training programme in Knowledge-Based Applied Management and PhD in Strategic Management.
Dr Nisar dons multiple hats. He is a TV Presenter and the Managing Director of Global Education and Learning Limited. He has also served as an ex-member of the University Academic Council and the University Syndicate / Executive Council.