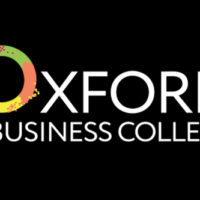 Dr Mahnaaz Siddiqui
Lecturer Business Management
With more than 15 years of teaching experience, Mahnaaz is a Fellow of Higher Education Academy UK and received the Best Lecturer award six times. She has joined OBC as a module leader and lecturer of Business Management for undergraduate & postgraduate degrees. 
 Dr Siddiqui holds a doctorate in Management from the University of Vinayaka, India. She carried out a detailed investigation of attrition in the IT industry concerning five major companies TATA, INFOSYS, IBM, WIPRO, and HCL. An MBA from the University of Osmania, India, she has various publications related to her expertise in her name. 
Also associated with a few other Universities, as a lecturer for Business Management, SHRM and Cross-Cultural Capability, she uses a team-based approach to teaching and can communicate effectively in an interesting but scholarly way to large and small groups. 
 His interests include travelling and understanding different cultures and traditions for self-development and education.