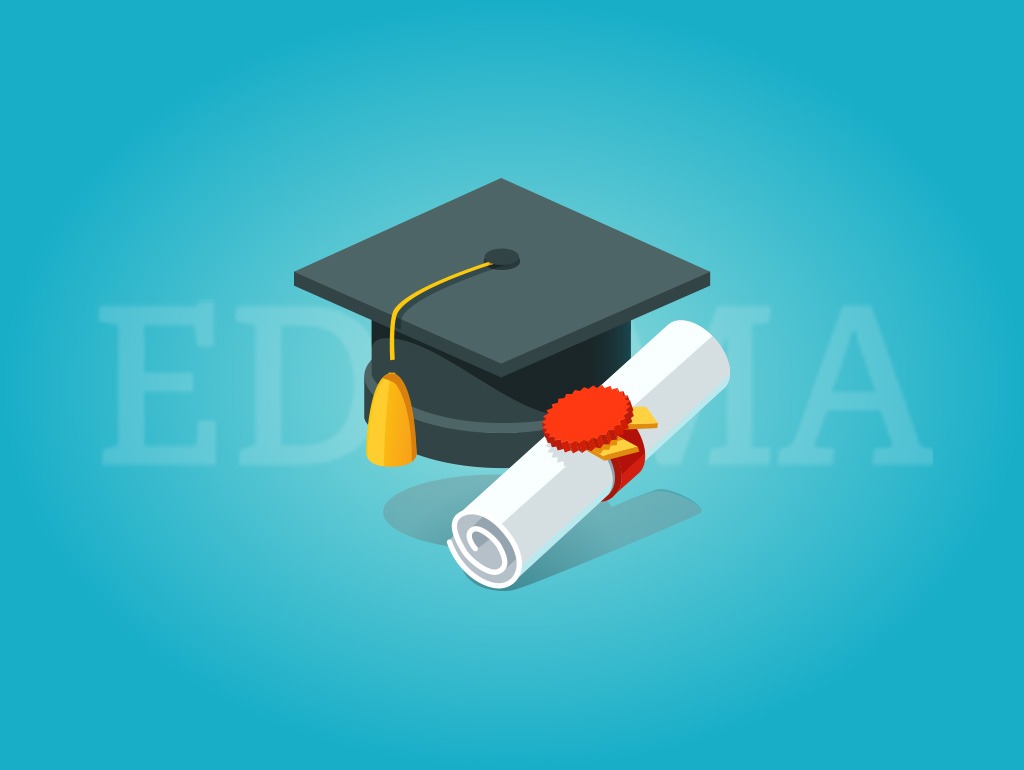 Dr Fayyaz Hussain Qureshi
Head of Research
Fayyaz's educational qualifications span multiple disciplines, and his professional teaching career is enriched with teaching, strategic planning, marketing, management, institutional policies, financing and supervision roles within the higher education sphere. In addition, he has a proven track record of instrumental contributions to multiple functions of education leadership, strategic management, research, marketing and media & communication at various Higher Education Institutions in the UK.
An expert in customer/student satisfaction and quality assurance, Dr Fayyaz Qureshi is the Head of  Research at Oxford Business College. He joined OBC in 2020 as a Director of Research and Quality Assurance, and later, he concentrated on research and left the role of Quality Assurance in 2022. His achievements are remarkable as the head of research. He created the research department and established the Centre of Applied Research and Entrepreneurship (CARE) and Oxford Business Research And Innovation Network (OxBrain). He also Chairs Research and Strategic Planning and Advisory Committees. He has been working on the strategic planning and effective implementation of his proposed strategy, "Pragmatic Path of Growth-Success Strategy", at OBC.
Under his leadership, the College published 30 research papers in reputed peer-reviewed journals within a year, including a flagship article conceptualising student satisfaction.
"Student satisfaction is the short-term pleasure of the academic journey and, in the long run, the pride of securing a job primarily based on the student's academic qualification" (Qureshi, Khawaja and Zia, 2021).
He also received the "Distinguished Scholar Award" from the European Journal of Scientific Research in 2021.
He is responsible for the strategic leadership and development of CARE, OxBRAIN and a multidisciplinary research portfolio within the College.
He also launched quarterly the College magazine (OxCONNECT) for staff and students in 2021. He produced three issues as a Managing Editor and later transferred the responsibility to the new head of media and communication in 2022.
He has experience teaching various modules, including Marketing, Management Strategy, International Business and Research Methods at the UK's undergraduate, graduate and doctoral levels. In addition to his academic career, Fayyaz has held positions of Principal, Vice Principal, Head of the Business Department, and Senior Lecturer of business, management and Information Technology in different private higher education institutes in the UK. He also worked as an MBA/MSc/MA dissertation supervisor and supervised hundreds of dissertations. In addition, he worked for more than four years as an MBA dissertation supervisor. In addition, he is editor-in-chief at the International Journal of Private Higher Education -IJPHE (https://ijphe.co.uk) and a Peer Reviewer for Emerald Publishing. He is also a Postgraduate Research (Doctoral) Supervisor and Director of Studies at the University of Wales Trinity Saint David (UWTSD). Currently, he supervises doctoral students in the areas of Digital Technology, Automation and Artificial Intelligence (AI), Academic Procrastination in Higher Education, Social Media and Micro, Small and Medium-Sized Entrepreneurship (MSMEs), Servant Leadership and Infodemic and Governance in Healthcare Sector.
He started his career as a science teacher. After completing Advanced Diploma in the English Language with a research paper on "Varieties and variations in the English Language" Teaching English as Foreign Language  (TEFL) and MA in English Literature, he became a lecturer in the English Language. However, after completing a Master's in Business Administration, he became a Management Consultant and Business Lecturer. He provided management consultancy from small to large organisations on strategy, business growth, cost minimisation, profit maximisation and marketing planning.
He started as a Lecturer at Luton Business and Computing College (LBCC) in 2001. He progressed to the Head of Business Department role. Working as a senior lecturer at EThames Graduate School (ETGS), he developed a strategic vision and recommended a new business model to senior management to collaborate with British Universities. Furthermore, the ETGS successfully made collaborations and partnerships with the University of Sunderland, the University of Bradford and the University of Greenwich. He was a key figure in helping ETGS develop a partnership with the University of Sunderland; the successful partnership resulted in a private limited company University of Sunderland London Campus (USLC).
Fayyaz's role as a Principal at Bedfordian Business School (BBS) has been instrumental in moving the company forward by exploiting his diverse educational background and extensive professional experience in Higher Education Management. As a Principal of the BBS, he aspires to create a school culture and educational programmes conducive to student learning and development. He collaborated on programme delivery, negotiated timelines, and coordinated educational assessment programmes with well-known awarding bodies in the UK, such as BTEC/Edexcel/Pearson, City & Guild and ACCA. As a Head of the Institute, he had always been at the forefront of any business transacted with Government and non-government agencies such as the Quality Assurance Agency (QAA) and UK Visa and Immigration (UKVI). He also helped his institute develop a long-term collaborative relationship with the University of Maribor, a leading Institute of Higher Education in Slovenia, to deliver a Master in Business Administration (MBA) in Corporate Governance and Management (CGM) and Integrated PhD.
He also worked during the turbulence environment for private higher education in early 2011, when the former UK Border Agency (UKBA) made significant changes to the tier 4 point-based system by abolishing the existing accreditation bodies such as British Accreditation Council (BAC) and brought new accreditation bodies for Review for Educational Oversight (REO) such as Quality Assurance Agency (QAA). He successfully managed the change at the BBS and obtained full confidence in Academic standards, Quality of Learning Opportunities and reliance on Public Information from the QAA.
In 2014, he designed, developed, and delivered short executive courses for senior managers of Securities & Exchange Commission (SEC) Nigeria employees.
In the past, Fayyaz held the position of Secretary – Information & Finance at Amnesty International, Pakistan and received the award of the best worker as he organised the international conference in Pakistan without relying on funds from Amnesty International. He also held the position of Senior Vice President of Multipurpose Welfare Trusts in Pakistan.
Teaching Courses
He has also taught various courses including but not limited to Doctoral level taught modules, MSc Strategic Business and IT (SBIT) MBA, BTEC, Edexcel\Pearson courses, HND Business and travel and tourism Level 5, and Extended Diploma in Strategic Management and Leadership (EDSML Level 7).
Publications:
Archive Publications
Written 28 research papers during 1990s
Research paper on Varieties of English Language
Islam and Economy Published in Newspaper
Islam and Woman Published in Newspaper
Propagation of Islam and 21st Century Published in Newspaper
Economy of Pakistan: Perspective future view, Presented in a workshop
Role of Privatisation in Pakistan's Economy, Presented in a workshop
Recent Publications (2020 onward)
Conceptualisation Of Student Satisfaction In The Context Of UK Higher Education
The Growth Of Private Higher Education: An Overview In The Context Of Liberalisation, Privatisation And Marketisation
Is Covid-19 Transitioning Cash Cow International Students into Cats?
Mature Undergraduate Students' Satisfaction With Online Teaching During The Covid-19
Infodemic and Student Satisfaction with COVID-19 Related Information on the College Website
Online Education and Students' Well-being During Covid-19 Pandemic
Extraversion and Introversion Personality Type of Mature Students in Private Higher Education
Student Satisfaction with Admission and Induction in the UK Private Higher Education Sector
The importance of social and emotional competencies for effective academic leadership in private higher education institutions
Huntington's Disease (HD): A Brief Review
Role of Emotional Intelligence and Coping in Dealing with Disinhibition and Aggression among Undergraduates in Private Higher Education
Academic Intrinsic Motivation and Learning Engagement in Mature Students In Private Higher Education Institutions In The South Of England
Predicting Academic Procrastination and Academic Achievement In Private Higher Education With The Hexaco Model Of Personality And Psychological Distress
Academic Endowments in The United Kingdom – Do They Make A Difference?
The Dark Triad and Perceptions of Organisational Justice Among Teaching Staff in Private Higher Education
Aggression, Empathy, And Life Satisfaction During The Covid-19 Pandemic Among Students In Private Higher Education
The Role Of Impulsivity In Predicting The Subjective Well-Being Of Students In Private Higher Education
Enhancing the Motivation and Learning Performance in an Online Classroom with the Use of Neuromarketing
How Neuroscience-Based Research Methodologies Can Deliver New Insights to Marketers?
Gender Differences in Creativity Among Students in Private Higher Education
Applied Management Post-Covid19: Implications for Academic Managers In Private Higher Education, Beyond Crises
The Economic Impact of The Covid-19 Pandemic on Ethnic Minorities – The Case of London, United Kingdom
Social Media Advertising Persuasion on Mature Students' Buying Behaviour: A Neural Network Validation Approach
Measuring Student Satisfaction Using Decision Tree Algorithm in Private Higher Education England
Mature Students' Choice to Study a Foundation Year at Private Higher Education Institutions UK
Research Book Volume I
Eye-tracking Analysis: College Website Visual Impact on Emotional Responses Reflected on Subconscious Preferences
Additional information (includes professional body and higher degree qualifications)
BSc. (Botany, Zoology, Chemistry)
B.A, (Economics and Journalism)
M.A  (English Literature) MBA- Marketing, MBA-Finance,
MSc-Internet Technologies,
MSc (Economics)
Postgraduate Diploma (PGDip) in Organisations Knowledge
ACIM, TEFL, CEL, DEL, ADEL, ICE, MRM, DCS, ISI,
PCS, CSS, CIP,
Certificate in American History,
Award in Learning & Teaching,
Certificate in Doctoral Supervision,
Doctorate in Marketing
Interests (not compulsory)
Reading Books, Travelling, travelled from New Zealand to Canada and USA